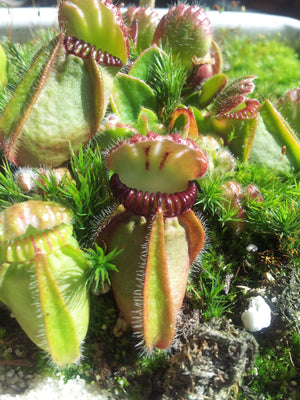 Welcome to Carnivorous Plant Store.
CANADA'S CARNIVOROUS PLANT SPECIALTY NURSERY.
WE GUARANTEE LIVE HEALTHY ARRIVAL OF ALL PLANTS WE SELL!
We specialize in shipping the healthiest live carnivorous plants and freshest seeds from our nursery to you!
We ship Coast to coast, Canada-wide
Our nursery and facilities are located on Salt Spring Island, BC, Canada.